Elevit 100 Tablets & Menevit 30 Capsules Pregnancy Planning Kit Combo Supply
$10995

$109.95
Tax included.
---
---
Elevit 100 Tablets & Menevit 30 Capsules Pregnancy Planning Kit Combo Supply - Pregnancy Takes Two

Elevit
is a once-daily pregnancy multivitamin that has been specifically formulated to help support your baby's healthy development from conception.
Menevit has been specifically formulated to support sperm health and male fertility, helping increase your chances of conception.
Ingredients

Elevit
Each tablet contains:
Folic Acid 800 µg, Iron (as Ferrous Fumarate) 60 mg, Iodine (as Potassium Iodide) 220 µg, Thiamine (Vitamin B1, as Thiamine Nitrate) 1.4 mg, Riboflavine (Vitamin B2) 1.4 mg, Nicotinamide 18 mg, Pantothenic Acid  (Vitamin B5, as Calcium Pantothenate) 6 mg, Pyridoxine  (Vitamin B6 as Pyridoxine Hydrochloride) 1.9 mg, Cyanocobalamin (Vitamin B12) 2.6 µg, Ascorbic Acid (Vitamin C) 85 mg, Cholecalciferol (Vitamin D3 200 IU) 5 µg, DL-Alpha Tocopherol  (Vitamin E, as DL-Alpha Tocopheryl Acetate) 18.7 mg, Biotin (Vitamin H) 30 µg, Calcium (as Calcium Hydrogen Phosphate Anhydrous, Calcium Pantothenate and Calcium Carbonate) 125 mg, Magnesium (as Magnesium Oxide-heavy And Magnesium Stearate) 100 mg, Copper (as Cupric Sulfate Anhydrous) 1 mg, Manganese (as Manganese Sulfate Monohydrate) 1.9 mg, Zinc  (as Zinc Citrate Trihydrate) 11 mg, Selenium (as Sodium Selenite) 50 µg.
Menevit
Ascorbic Acid (vitamin C) (as Calcium Ascorbate Dihydrate) 100 mg
Zinc (as Zinc sulphate Monohydrate) 25 mg
D-Alpha-Tocopherol (vitamin E) 400 IU
Folic Acid 500µg
Lycopene 6 mg
Garlic Oil (equiv. Allium sativum Bulb Fresh 1 g) 333 µg
Selenium (as Selenomethionine) 26 µg
Directions
Elevit
Take one tablet daily with the main meal or as directed by your healthcare professional. Take Elevit for at least one month before pregnancy, throughout pregnancy and the breastfeeding period.
Menevit
Take one capsule daily with food, preferably for at least 90 days prior to conception. Continue taking Menevit once daily as required or as directed by your healthcare professional.
Always read the label. Follow the directions for use. Vitamin supplements are not a substitute for a balanced diet. This product contains selenium which is toxic in high doses. A daily dose of 150µg for adults of selenium from dietary supplements should not be exceeded. Suitable for use by adults only. Do not exceed the stated dose of folic acid except on medical advice. Vitamin supplements should not replace a balanced diet. Contains sucrose. If you have had a baby with neural tube defect/spina bifida, seek specific medical advice.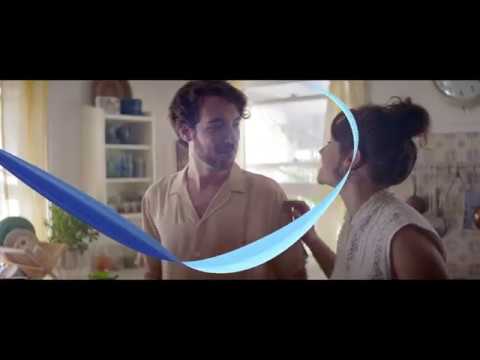 Menevit Fertility Supplement | Love grows with Menevit - YouTube
Video will open in a new window

[isdntekvideo]